Commercial, Residential & Industrial Electricians
Electricity isn't something you can take for granted. It ensures that everything from your appliances to electronic devices and even your furnace runs throughout the day. But when a problem arises with an electrical system, it's important to entrust the repair to an experienced electrical professional to ensure that you and your property are safe.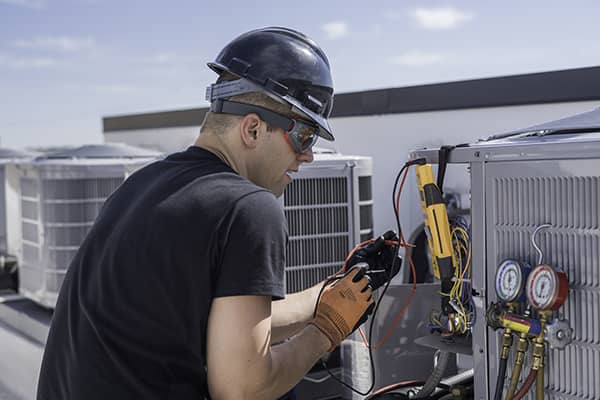 Loud Brothers, a local electrical and HVAC contractor, has proudly been serving our community for over 70 years. We are a family-owned and -operated business that also takes pride in developing long-lasting relationships with our customers. Our commitment to providing the best service and products is the reason that we've been in business as long as we have – and why we have an A+ rating with the Better Business Bureau.
Why Entrust Electrical Jobs to the Experts
While many people believe that they can DIY anything, that's not really the case. When you're dealing with electricity, it can certainly be dangerous – dangerous enough to cause serious harm to an unsuspecting person. The team at Loud Brothers will take every precaution to make sure that you and everyone in your home or building stays safe throughout the entire job. Our goal is to make your space safer and more functional than it was before we got there.
Our electrical services include:
Installations, including electrical panel, surge protectors, circuit breakers, generators & more
Commercial, industrial & residential electrical repairs
Safety inspections
Electrical outlet repairs & replacements
Other electrical jobs as needed.
Let Us Handle Your Next Electrical Job
Entrust your next electrical project to the certified professionals at Loud Brothers. Our team is ready to handle all the electrical installations, repairs, maintenance or replacements you require. Schedule an appointment for service by calling us at (847) 724-5300 or filling out our online form.