Cooling System Repair & Replacement Contractors
Is it always warm inside your home or building, no matter how low you turn down the AC? Are your energy bills spiking for no apparent reason? Or worse, your cooling unit won't turn on at all? These are all indicators that it is time to call trusted local HVAC contractors for assistance.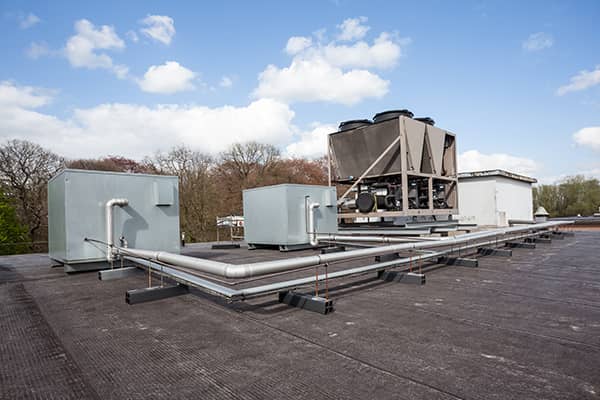 At Loud Brothers HVAC, our technicians are trained to install and service a wide variety of systems from top brands, including Carrier®. Our time as an industry leader has taught us that each home or commercial building has unique needs, so we begin by taking the time to get to know you and your property. This is just one of the many ways that Loud Brothers, along with our partner, Carrier, offers exceptional service and unparalleled solutions every day.
Indicators That Your AC Needs to Be Repaired
How can you tell if your air conditioner is about to fail? It may start showing certain signs, including the following:
Warm air coming out of vents. This can be caused by a wide range of issues, but often it's due to AC units that just aren't big enough for the property.
Strange behavior from the unit. Are you smelling something bad coming from the unit? Does it sound like something is rattling inside it? These are all signs that you need to get your AC serviced.
Not turning on at all. This is the most obvious sign of an issue. Anything from a broken thermostat to a dirty air filter can cause failure.
Schedule an Inspection Today
Don't be uncomfortable in your home or building any longer. Loud Brothers has over 70 years of experience helping customers just like you. We are the name to trust in Illinois and Southern Wisconsin. You can call us at (847) 724-5300 or fill out our online form to get started.